---
ILG Accreditation Program
The World's Leading Quality Management System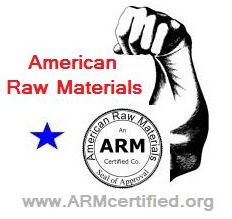 THE INDUSTRIAL LEADERS GROUP (ILG) formed IN 2003 to bring quality back to American manufacturing developed in 2009 an independent accreditation arm tailored to the strict conformance of the International Standards Organizations policies and procedures. Industrial Leaders has completed numerous studies over the last three years that has shown a significant number of quality management professionals with an unfavorable opinion on the services received by their registration company. ILG has received a number of complaints from managers attending ASQ and SQA meetings indicating to be dissatisfied with the ISO certification process. The research supports an independent survey performed last year by the American Machine Shops Network (AMSN) showing a large portion of machine shop owners disappointed in not getting value added from their registrars for the money invested. Common complaints from businesses were an inconsistency in corrective actions where one year a company may get a few minor corrective actions, and the next year it passes without any non-conformances.
ILG discovered after a thorough research that there is no requirement at the time of record to be associated with any collective certification group. In fact, by becoming a credentialing body such independence can be considered a benefit. Industrial Leaders is able to pick and choose as to who they want to dispense a registration certificate too. ILG can observe, evaluate with critical oversight, assess and allow its certified registrar to embark on companies that already have and/or require documented procedures and processes, identify efficiencies and implemented systems. The registrar can carry out an audit and if shown the company and its quality system (QS) meets the standards, it will be able to award certification. The registrar solely accredited by the Industrial Leaders Group is G-PMC.
The Key Requirements Include:
Assessment and certifcation is based on the latest standards revision;
Trained auditors are selected from experience and/or classroom tested;
Diligence by the registrar (G-PMC) will be performed throughout the process and documentation would be further evaluated by ILG to insure compliance and acceptance per latest standard.
For more information about the Industrial Leaders Group accreditation program please contact us and one of our consultants will call you at your earliest convenience. Please note ILG has only accredited one registration company (G-PMC) on an exclusive basis and will not entertain offers from other registrars to ensure its quality-focused, integrity-driven and value-added commitment remains at the forefront of its accreditation program.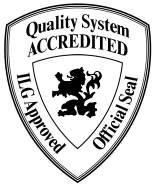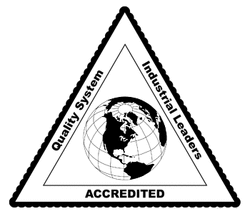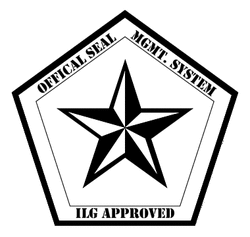 ---
Copyright © Industrial Leaders
All rights reserved. Privacy Statement
Please read important copyright notices and disclaimers information.